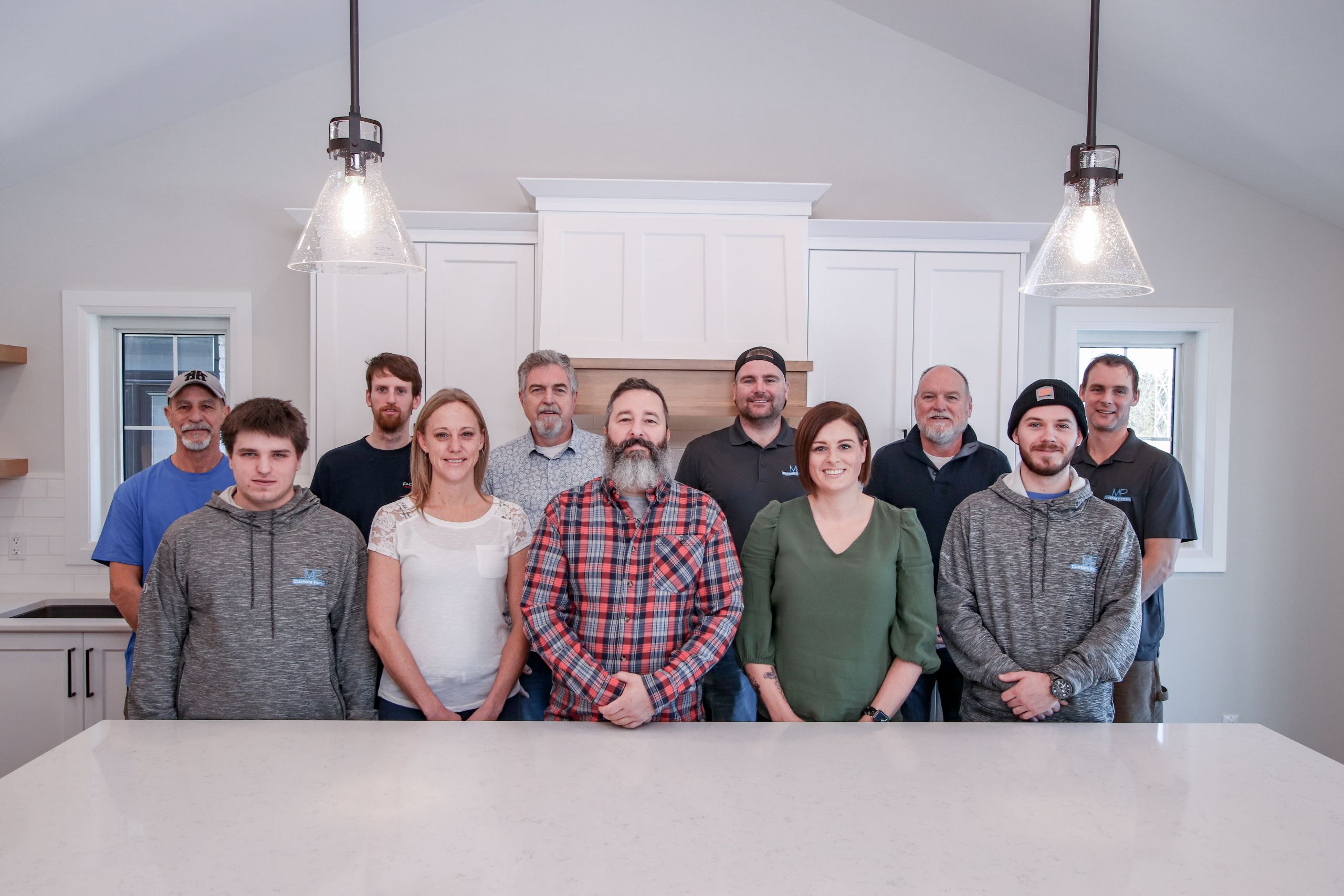 We have been building homes in St. Thomas and surrounding areas since 1985!
Since 1985, MP Custom Homes has been specializing in the design & construction of superior, custom-built homes. Building in today's market is a challenge, one that we are fully prepared to meet. Offering top quality materials and employing excellence in workmanship, will ensure true value for your new home purchase.
Constructing a new home in the twenty first century requires a contractor to be a student of ever-tightening building science and efficiency. It is important to stay educated in not only the latest trends, but to be able to sift through them to find the healthiest and wisest choices for your new home. Affordability is also important at MP. Future generations of Canadians must be able to realize the dream of home ownership.
Founding partners, John and Peter Groeneweg, got their start in the construction business in 1972. It was the year Team Canada famously beat the Russians on the ice. In the early days, the brothers worked in concrete, becoming experts in all areas relating to new home foundations. How do you build houses during our cold Canadian winters? By carefully babysitting the fresh new foundation, keeping it warm. Eventually, they moved above ground and began framing houses for local contractors. With these two main ingredients perfected, the natural progression would lead John and Peter to build their first home in 1985.
Current owners Jamie Knibbe and Jesse Nieman have dedicated themselves to this time-honoured tradition of providing excellence and value. These qualities are built into each new MP custom home.
"Home", what a great word. At MP, our joy is to carefully construct your dream, bringing it to life. Everyone at MP is dedicated to this unified goal, to create. We, along with our carefully selected sub trades, will put all our time-tested skills to work for you. We envision your home, in what might now be a tree-lined field.
Perhaps the most important purchase you will ever make, the place you call home, is what we were destined to build. We would be pleased to meet with you to discuss your future home plans.
Sincerely,
Jamie and Jessie and the entire MP team

John Groeneweg
President / Owner

Jesse Niemen
Vice President / Owner

Jamie Knibbe
Site Supervisor / Owner

Ashley Bale
Interior Design

Peter De Boer
Sales Representative

Jared Hynes
Drafting & Design

Mark De Boer
Accounting / Warranty

Amy Knibbe
Customer Service / Warranty

Al Grech
Warranty Technician

Joshua McKillop
Supervisor / Site Labourer